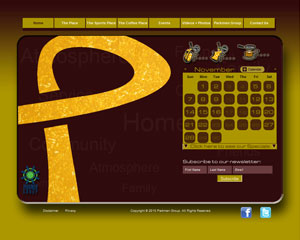 http://theplace.hk
The Place
The Place is the website for a group of F & B outlets owned by the Parkmen Management Group.
They required a showcase for each of their outlets, a gallery system as well as the ability to embed YouTube videos. They also required maps of the locations of each of their outlets.
The site was executed in Drupal, with various contributed modules, including Views, Locations & GMap and Embedded Media Field.