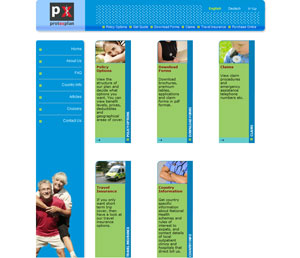 http://www.protexplan.com
ProtExPlan
ProtExPlan is a comprehensive international healthcare or medical insurance program.
They required an extensive content management system, with support for sub-articles. Also, an embedded form, linked to their insurance software had to be included. it also had to support multiple languages.
The site was executed in Drupal.
This project was contracted by YouGrow.